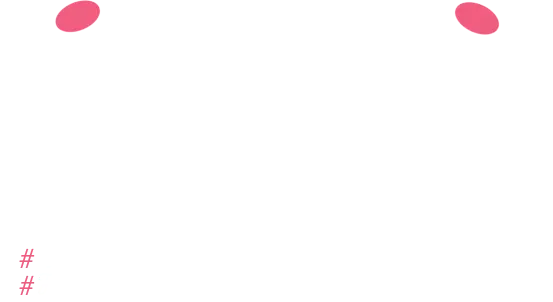 The female-led Jolly Squid is a rebirth and expansion of Shrinkfish Media & Animation, one of Nigeria's pioneer studios with award-winning films and clients that include Universal Pictures, Universal Music, Nickelodeon, and ARTE/ZDF amongst others.
Passionate about the SDG goals, Jolly Squid is committed to skills-building, career growth and learning, Diversity, equity, and inclusion (DEI), healthy work-life balance, and social impact demonstrated through numerous free training & empowerment programs like "Motion to the Sound" and "AniJollyGIRLS" which target freelance animators and young women from the Sub Sahara Africa respectively
While Abuja, the beautiful Nigeria's federal capital territory, remains our main home in Africa, our production locations extend to Berlin Germany, Zadar, Croatia, and Philadelphia USA. These, augmented with remote manpower (employees and paid interns) from Ghana, Kenya, Spain, the Philippines, and Rwanda. Thus, we are steadily building a global team of creatives from diverse backgrounds, an aspect that enriches our versatility on a daily basis. 
The art of being unmistakable lies in putting your heart into what you do. At Jolly Squid, we put our hearts and soul not only into what we create, but also the well-being of our team members 
We don't follow a path that leads to a known destination. We aim for where there is no path, so that we can leave a trail

Motion to the sound(MTTS) is a skills-building initiative that empowers black, African and PoC freelance animators.  It was founded by Ebele Okoye, a pioneer of the Animation industry in Africa. Visit the page and check out the winners and beneficiaries so far. Join the collabs. There is a place for animators as well as studios, festivals, institutions and basically anybody that loves pushing animation
some brands we have created for
universal pictures | jurassic world | 2022
Augusst 2022: Jolly Squid was one of 9 global studios commissioned by Universal Pictures to produce a series of short animations for their Jurassic World franchise. Below is the first compilation
the legacy of rubies | 2015
African fairy tale-inspired 29 minutes shorts produced under Shrinkfish.
Winner of numerous animation awards including the 2015 Africa Movie Academy Awards.
martha and the vandellas | 2020
"Dancing in the street" A Motown hit written by Marvin Gaye and Mickey Stevenson in 1956. Commissioned by Universal music in 2020, intended for a summer road tour (open air projection). Due to the George Floyyd uprisings, the tour never happened.
Etisalat Prize for Innovation | 2015
A motion graphics and animation advert piece created in 2015 under
our former name Shrinkfish
For those who have issues understanding the mathematical rule of three. This animated explainer from 2016 does help
Proper Foot Care in Diabetes [excerpt] | 2017
An excerpt of a 3-part explainer video on proper foot care in diabetes.
This short piece, made by Ebele Okoye in 2017 (and transferred to Jolly Squid in 2021) reflects a child's perspective on domestic violence.
a long internal fight | 2020
Commissioned by the Deutsche Aidshilfe, this is one of a set of animations that explore the problems of LGBTIQ migrants in Eastern Europe
An immersive VR installation
For an array of original projects involving shorts, a feature and web series, we're  looking for people to join our team for long and short-term hybrid freelance engagements.
CURRENT OPENINGS [Click to See]
Next on-location openings:
* Abuja, NG |  March. 2023
* Berlin, DE | Oct 2023
* Zadar, HR| June 2023